[sc name="hvacQuote"]
Air Conditioning Sales – You Don't Have To Suffer In The Heat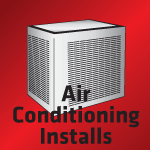 Here at Home Pros Group our professional members are not only service repair technicians, they also offer excellent air conditioning sales and installation of HVAC equipment such as air conditioning. Whether you need a brand new system or a replacement for one that is finally decided to fail, we are here for you.
Eventually, your air conditioner is going to need to be replaced, after providing many years of service it might not be worth repairing anymore and replacement is a more viable option. The good news is that new air conditioning systems are much more efficient and they're going to cost much less to operate than an old tired system. Because we spend up to 80% of our time in our homes we want them to be comfortable, equality, quiet air conditioning system is part of that Home Comfort.
Our members offer a wide variety of brands so that you can choose the air conditioning system that you want. There's a wide range of efficiencies and prices when it comes to air conditioning, making sure that yours is the right size for your home and budget is something that our professional members can help you with.
Air Conditioning Sales and Installation
Choosing to purchase a new air conditioning system Is only half the battle, choosing the right company to install it is the other half. An air conditioning system that is not properly installed is not going to work efficiently and it's going to have to work much harder than it should. This can lead to premature breakdowns that you don't want to deal with. Professional members of Home Pros Group are all certified to install air conditioning systems properly. All members are vetted so that you know their properly insured, bonded and licensed, see you can rest assured that you are working with the right company.
All Home Pros Group members have to offer a 100% satisfaction guarantee On the equipment and the install. For air conditioning sales call 1-844-9-ALL-PRO