Better Cleaning Techniques for a Healthier Home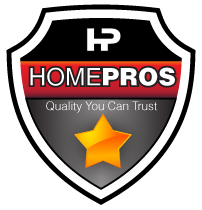 Better Cleaning Techniques for a Healthier Home – At home pros we pride ourselves in the delivering our customers the very best in service, including current equipment and the highest degree of training to ensure our services are consistent regardless of location.
Teaching Better Cleaning Techniques – Home Pros Courses
Home Pro's has a comprehensive 90 day training course that is in house and continuing education training support throughout our technicians career with us.
The first part of the course that all members of our cleaning divisions must complete is the PCD or professional cleaning degree. The PCD covers all of Home Pros techniques and rules of cleaning for our company. Technicians will learn proper cleaning procedures whether it's carpet cleaning, dryer vent cleaning, chimney cleaning, duct cleaning or housekeeping duties.
The PCD is followed up with on-the-job training for three months with an experienced technician. Once a technician has completed their PCD and three month on the job training period there are introduced to other courses in her company including the AQC or air-quality consultant courses.
The AQC courses consist of learning how to read and operate equipment used to perform indoor air quality checks. This would include air particulate testing, relative humidity testing, carbon monoxide and carbon dioxide testing to name a few.
Home Pros also employs the testing and certification of outside groups such as NADCA  and the IICRC to ensure that our technicians are the best in the industry.
Better Cleaning Techniques – Continuing Education
All Home Pros technicians must enroll in at least one continuing education course offered in house by Home Pros every three months to ensure that they are at the top of their game when performing service for our clients.
Better Cleaning Techniques – Means You Don't Have To Settle For Second Best.
You no longer have to settle for second-best, choosing Home Pros gives you the very best and service equipment training and support and insurance that you receive the perfect experience every time you order a Home Pro's service.
"Quality you can trust"