Edmonton Air Conditioning Companies [sc name="hvacQuote"]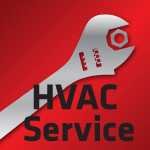 Edmonton Air Conditioning Companies are ready when it gets hot outside during the summer months. Your air conditioner plays a vital role in your Home Comfort. It's a fact we're going to have lots of hot days and you will call in your air conditioning system to pull you through. Unfortunately, air-conditioning breakdowns are going to happen also, and you're going to need an air conditioning repair company to come to your rescue. If your air conditioner is older than 10 years it can be pretty unpredictable as to whether or not it's going to work, you could just be low on charge, need a new fan, need a new compressor or maybe it's just time for it to be replaced.
It always seems that the air conditioner stopped working on the hottest day of the year, Or when you're going to have your family 4 friends stay over for the long weekend. Well, not to worry, Home Pros Group members are available 24/7 for emergency AC repair services.
All members of Home Pros group are certified professionals, trained to work on air conditioning systems. They are ready to get your air conditioning system back up and running at Peak efficiency.
The main reasons for AC repair services by Edmonton Air Conditioning Companies are the following:
Lack of a regular maintenance program: homeowners don't tend to really think about their air conditioning system until it stops working. AC no matter what brand requires regular maintenance to work properly. If you ignore your AC small problems are going to turn into big problems and eventually the whole system will stop working. Make sure to replace your furnace filter every 2 months at a minimum, especially if you have an air conditioning system.

Thermostat malfunction: your thermostat is what controls your heating and cooling systems in your home. Some are directly wired and some operate off of batteries if you have the latter make sure you change your batteries at least once per year. Sometimes people simply forget to change their thermostat over from heating to Cooling, this is just a simple switch on the side of the thermostat. Newer smart thermostats will automatically switch over.

Clogged AC coils: Did you know that your air conditioning system is made up of two components? They are the condensing unit which sits outside of your house, and the evaporator coil which sits above your furnaces air handler. Both of these components have coils that can get clogged with dust and debris, these must be cleaned from time to time to keep your air conditioner working in Peak condition. The condensing unit can be cleaned using a garden hose, and maybe a soft horsehair brush to remove debris. Be very careful not to bend any of the fragile metal coils. the evaporator coil is located above your furnace, it is much more difficult to clean and usually requires the help of a professional. typically when you request

furnace cleaning

services they will clean the air conditioning evaporator coil As part of their service.

Component failure: AC systems just like any other mechanical system are going to have mechanical failures from time to time, Proponents are going to wear out eventually. If your system is not properly calibrated, this can speed up the Decay and breakdown of your system. When an air conditioner is not properly calibrated it will cycle more often, putting more stress on the system which creates breakdowns.
Three things that you can simply check for yourself before calling in a professional Edmonton Air Conditioning Companies for service are:
Check to see if your breaker has flipped, sometimes the load on an air conditioning system and be too much for your breaker box and cause it to shut off.

Check your furnace filter and see if it needs to be changed. The clogged air filter will stop airflow through your evaporator coil, this can cause the coil to build up with a large amount of ice because the cooled air has nowhere to go. Sometimes you'll have to leave the air conditioner off for a couple hours while this ice block melts.

Check your thermostat and make sure that it is set for cooling and not heating.
If you try these quick tips and still cannot get your air conditioner working it's time to call a professional Edmonton Air Conditioning Companies. Home Pros group members are available 24/7 for emergency service.