[sc name="hvacQuote"]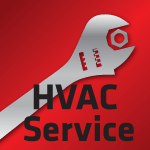 You have no heat again. Your furnace has decided to stop working and it is cold outside. This is not a call you typically want to make, but in a no heat situation, Home Pro's should be the first call you make for furnace repair.
It doesn't matter what time it is, it could be day or night and are certified technicians are ready to help you all hours, every day. And emergency repair truck will be dispatched as soon as possible and get your furnace running again fast. You know you want to just get on with your life, and have much better things to think about the furnace repair.
Before calling for furnace repair services you might want to check these common problems first.
Check your furnace power switch: many times we've received a call for no heat situation when all it really was somebody went into the furnace room and shut off the main power switch to the furnace. It looks like a regular light switch and it's easy to do. Once you've turned it on give your furnace about five minutes to fully reset.

With all the new thermostats available on the market today some can be a little bit confusing, make sure that your thermostat is in the heat position. If you have air-conditioning the thermostat might be set in the cool position, simply switch it over to heat and give your furnace a few minutes to turn on.

Check to make sure that the breaker for the furnace has not tripped. Go to your home's breaker box and look for the breaker labeled furnace, if it's not labeled look for any breakers that are in the middle position or completely off. If your breaker has tripped, reset it and give your furnace five minutes to cycle.

Check your furnace filter. One of the most common cause the week it related to furnace repair down is a dirty air filter. It dirty air filter will restrict the furnaces airflow and can cause it to one of inefficiently or worse stop working altogether. You want to make sure that you're changing your furnace filters between 1 to 3 months.
If you've tried all the above tips when it's time to call a Home Pros professional technician. You can rely on the experts at home pros if your furnace is electric, gas or if you have a heat pump or boiler. We have the experience to correctly repair whatever system you have.
If you ever experience an intense smell of gas, contact your gas supplier right away. They will not supply any repair services with the exception of making sure there's no gas leak. If your furnace is still in need of repair we will send a technician right away to get it taken care of.