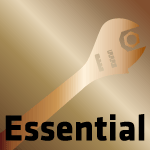 Our Essential Maintenance Plan is the most economical plan, perfect for a customer who is merely looking for basic furnace and/or air conditioner routine maintenance.
As little as $89.99 per visit you will be safeguarding your furnace or air conditioning unit with yearly servicing. This will provide the essential support necessary to help keep you and your family comfortable, safe and healthy in your home.
Call And Book 780-455-1188
The Essential Maintenance Plan is simply a small investment to put your mind at peace.
It is designed to ensure your home comfort product (such as a furnace and/or air conditioner) receive the attention, tune-up, and service it requires to continue to run effectively, efficiently, and correctly.
A planned Home Pros accurate tune-up and safety examination for each item of equipment covered within the plan is completed the Home Pros way. With individual appointments generated for the furnace and the air conditioning unit, tune-ups are carried out in April or May for air conditioning units, and August, September for furnaces.
Essential Protection Plan details:
Planned yearly Home Pros accurate tune-up and safety examination
Guaranteed 24-7 emergency service (This is only offered to members of a Home Pros Group Safeguard Plan)
10% discount on all repair parts and labour
10% discount for senior citizens
25% discount on after hours labour
Request a Protection Plan 
For more information, please give us a call at (780) 455-1188 or request a quote today.
For Emergency Service Call (780) 455-1188