Dryer Vent Cleaning Spruce Grove
Dryer vent cleaning is an essential service and should be done periodically oh, the most frequent question we get asked is how often should I have my dryer vent cleaned? The answer to that is going to vary depending on your situation. We will commonly answer this question was saying that you need to clean your dryer vent at least once per year if you're doing an exceptional amount of laundry because you have a large family, or your dryer venting is very long and has a lot of elbows you might need to have the system cleaned more often. Keeping your dryer vent system clean is something you need to stay on top of as a homeowner, neglecting this task can lead to appliance problems and even housefires.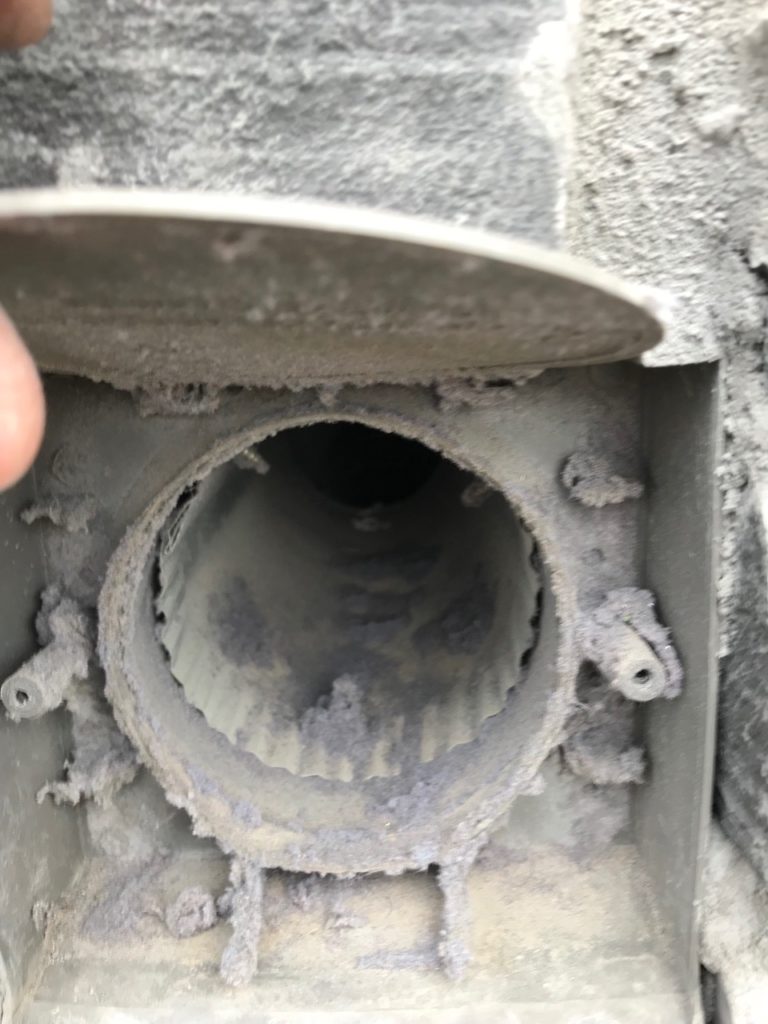 How To Tell If the Dryer Needs Cleaning?
The first thing that you can do to see if your dryer vent is plugged up, is to go to where the dryer terminates outside of the house and see if you can feel any airflow, or if you notice dryer lint like in the picture to the left. Another way to tell if it's time to clean your dryer venting is if you are having to run a drying cycle multiple times to dry your clothes. For Dryer Vent Cleaning Spruce Grove call 780-932-7337 For Dryer Vent Cleaning Edmonton go to www.dryerventcleaningedmonton.com
Book With Duct Cleaning & Save!
Did you know that we offer a free dryer vent cleaning with every duct cleaning service? It's true, we offer a flat-rate duct cleaning pricing system and your dryer vent is included in the package.