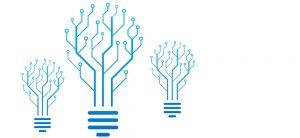 It is rumored that Edmonton might become a health Innovation Hub according to a medical task force. This would mean we would have another source of income that would make up for are struggling oil and gas industry. All this if a team of experts in Edmonton gets their way.
A nonprofit called Health city, which formed about a year ago supports local talent in the health industry and tries to attract International Investment On their behalf. This group is set on making Edmonton an economic hub for leading healthcare products and services.
" We have some great minds that come out of our universities, says Jason Pincock, the CEO of Dynalife medical labs as well as vice-chair of Health City. "
The goal is to support entrepreneurs some want to start their companies here, building an atmosphere and environment that makes it actually possible. Stop it show when a company opens its doors for the first time and introduce their product to the market they typically plant roots in that City.
One Local Edmonton Company Nanostics Inc., A blood testing group that got its start from research done at the University of Alberta. The work they perform will predict prostate cancer and can be a replacement for expensive biopsies. Obviously, if this company successfully gets off the ground the applications are immense not only for Alberta but the entire world.
Another local success story is Clinisys EMR A medical records company that uses cloud-based platform providing medical professionals easy access to help and medical records of their patients. The CEO of the company Mehadi  Sayed Was the professor of computer technology for Northern Alberta Institute of Technology (NAIT) for many years before branching off onto his own in 2011.
Sayed Was approached by Microsoft and they signed a deal last April. they Supply Electronic Help products in  Alberta, Manitoba, and Ontario currently and they have plans to add British Columbia and Saskatchewan in the very near future.
Recently Edmonton City Council unanimously agreed to give $985,000 to help City as an operating budget for 2018. the cities were all will be to host business people and innovators alike. the city council was wise to understand that this is something that is needed and somebody needs to facilitate it. Edmonton makes a great choice for this project and helps our Province diversify away from only being known as an oil and gas province.
The University of Alberta is already a major Powerhouse in life sciences research and it will be the driving force of Health innovation in the province of Alberta.