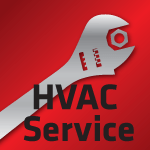 Your HVAC system is the most important appliance that you have in your home, proper cleaning and maintenance is essential for keeping this piece of equipment in top shape.
You don't want to wait until freezing temperatures outside and no heat in your house force you to make an emergency call to have your furnace system checked, our qualified technicians will come to your home and do a complete furnace inspection and make sure that your system is ready for the heating season. 
Call And Book 780-455-1188
(Only Members Of Home Pros Group Safeguard Plans Are Offered 24/7 Emergency Service)
Our Home Comfort Safeguard Plans are the most effective approach to make sure your home comfort equipment has got the annual maintenance, inspection, tune-ups, and service it requires. Our extensive plans include your air conditioner, furnace, or other home comfort products such as indoor air quality products to fit your particular requirements.
We provide three programs that enable our customers to choose one that meets their particular requirements based on the equipment they have in their home. All of our plans consist of the unequaled customer care you have come to expect from Home Pro's. We now have three degrees of safeguards, based on your house comfort requirements: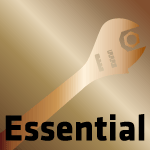 Essential Home Comfort Safeguard Plan
Our Essential plan consists of having your HVAC checked at a minimum of once per year to make sure that it is operating correctly and efficiently. Our service technician will completely go over all functions of the HVAC system and make any recommended service suggestions to you.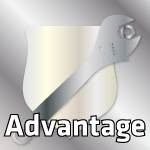 Advantage Home Comfort Safeguard Plan
Our Advantage plan consists of the same great service offered in the Essential plan but add in a complete furnace cleaning, duct cleaning and air conditioning cleaning if required with a 15% discount off regular service. This service makes sure that not only is your HVAC system working properly but it is fully cleaned for maximum efficiency and improved indoor air quality.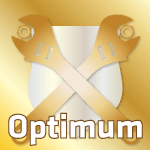 Optimum Home Comfort Safeguard Plan
Our Optimum plan consists of the same great services offered in the Advantage plan but add in our comprehensive Indoor Air Quality Checkup. This service will provide you with a safe HVAC system that is clean and working at maximum efficiency and give you the knowledge of what your air quality is and suggestions to improve it. this is the best package for anyone who suffers with allergies or asthma problems. 
Home Pro's Home Comfort Safeguard Plans: A Sensible Investment
Purchasing a furnace, an air conditioner or any piece of home comfort equipment is a serious investment. A brand new piece of HVAC equipment which is correctly installed has got the capacity for enduring fifteen to twenty years. Because of the product's life expectancy and the investment you made, it is a wise choice to safeguard this investment.
Home Pro's is extremely pleased to provide a total line of residential HVAC safeguard plans. Whether you are in the marketplace a furnace safeguard plan, or perhaps an air conditioning safeguard plan, Home Pro's has got the plan that's right for you.

Think Safety 1st. Think Home Pro's Home Comfort Safeguard Plans.
Safeguarding your investment is essential, nevertheless, what is much more important is your family's safety. The top reason behind keeping the equipment inspected and checked out yearly is, undoubtedly, safety. In regards to furnace servicing, you need to ensure your pipes, safety switches, venting, and flame sensing devices are examined on an yearly schedule, to make sure that they're working at maximum performance. Having furnace routine maintenance and repairs performed by Home Pro's every year is among the safest steps you can take for your family. All three of our safeguard plans include a visit from a certified Home Pro's professional at least one time annually.
'Peace of Mind' Means Economic Benefits As Well
Canadian winters are usually severe and so can be Northern Alberta's Summer heat. What a safeguard plan from Home Pro's does is guard your household from the stress of your furnace failing during a cold snap, or perhaps your air conditioning unit having a mechanical failure in the middle of a heat wave. To put it simply, safeguard plans from Home Pro's offer reassurance.
Besides the value of safeguarding your investment, safety, and reassurance, Home Pro's Home Comfort Safeguard Plans offer significant cost savings. Our professionals make sure that your home comfort devices are operating at maximum efficiency. We strive to be sure that you are not spending too much money on any natural gas or electrical expenses and that your furnace and ac system are operating as efficiently as they can be.
Any Make, Any Model, We Cover It
We support every brand of home comfort equipment presently available on the market such as Goodmen, Carrier, York, Ruud, Coleman, Trane, KeepRite, and Bryant as well as others.
Home Pro's Home Comfort Safeguard Plans eliminate the stress of unforeseen expenses, waiting around days to weeks to get a service professional in a "no heat" or "no cooling" scenario, or a compromise to your household's comfort. Our safeguard plans offer reassurance.