[sc name="carpetQuote"]
Carpet Cleaning
Carpet Cleaning – A Home Pros Group Service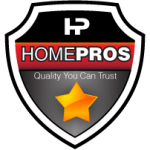 Home Pros Group carpet cleaning services offers a unique method to carpet cleaning
provides a superior encounter and simply leaves your house Drier, Cleaner and Healthier. Home Pros uses the strength of carbonation to extract more dirt and grime from your carpets, providing them a deeper clean. As well, our carbonated cleaning ingredients only call for us to utilize a fraction of the moisture steam cleaners demand. This permits your carpets and rugs to dry quicker and helps prevent the growth of mold spores under your carpet.
Home pros Group uses a signature cleaning solution, Our solution, is a cleaning mixture that—through the strength of carbonation elevates dirt to the surface where it can be whisked away. The solution is non-toxic and perfect for houses or business's with kids and animals, and recently obtained the Green Certification.

Proud Member of the IICRC
The IICRC® is a certification and standard-setting non-profit organization for the inspection, cleaning & restoration industries.
The Roles and Tips for Proper Carpet Cleaning
Carpets perform an important role to maintain a healthier indoor atmosphere, acting as the filter, which collects and absorbs air-borne pollutants for example allergens, pollen and dust mites, particularly in areas of frequent use. Once these carpeting filters fill up, they can no longer hold pollutants, which can lead to these allergens rising right into a person's inhaling and exhaling zone. This might result in a good unhealthy indoor environment for the inhabitants.
Through contacting a local professional carpet cleaning operator and discussing any kind of potential rug cleaning issues, these potential risks can be avoided or minimized through regular professional carpet cleaning.
Carpet Treatment
A successful carpet cleaning program starts with installation and then continues with routine vacuuming and professional deep down carpet cleaning. This will make sure a carpet remains both practical, visually appealing and the carpet fibers remaining empty. You should set up a maintenance plan that takes care of any carpets cleaning needs throughout their own useful existence.
Professional carpet cleaning can protect the life of the carpet as well as save individuals money in the long run. Having perfect clean carpets can only add value to a home if the owner is actually looking to putting their homes on the market.
Regular Maintenance through Carpet Cleaning is essential
Throughout our daily routines, convenience is essential; people are looking for professional rug cleaning operators, who can provide an alternative solution, which causes minimum disruption for their households leaving most carpets and rugs dry in 1–2 hours.
Deciding on the best Carpet Cleaning procedure?
In the past, many people may have been discouraged from getting their carpets cleaned due to poor results, wet carpets, and rapid re-soiling.
It is often assumed which the best way to thoroughly clean is to 'soak their carpets and rugs and then suck' the water and moisture back out, a method often called steam cleaning. But this saturated approach might have some serious drawbacks as well as result in homes suffering from:-
* Soaking wet carpets and rugs
* Sluggish carpet drying out time
* Disruption to a household
– Dirt & soil pushed back down into the carpet support
* Not receiving a comprehensive carpet thoroughly clean, with only the carpet tips being cleaned
* Abandoning sticky dirt attracting deposits.
A Drier Carpet Cleaning Process
Hire a Home Pros Group professional carpet cleaner, who runs a drier process, leaving most carpets dry in one-two hours, leads to minimal interruption to a home, uses at least 1/5 in order to 1/10 of the moisture, guarantees no carpet shrinkage and maintains professional carpet cleaning requirements at all times.
Home Pros Group Carpet Cleaning Services can be contacted at 1-844-922-5577 or 1-844-9-call-pro
[swf src="https://homeprosgroup.com/stainpro.swf" width=375 height=410]
Home Pros Group Carpet Cleaning Links
Furniture Cleaning
Area Rug Cleaning
Carpet Stain Protection
Carpet Sanitizer
Specialty Stain Removal
Pet Urine & Odor Removal