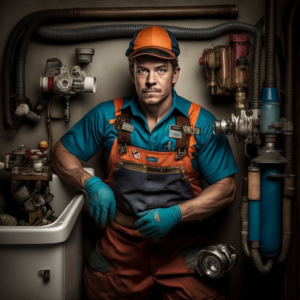 Are you in need of a plumber in Spruce Grove? We are not plumbers, but we often get asked about local plumbers by our customers. We have a list of local companies that we recommend. Fix it Right Plumbing and Heating LTD, Hetke's Plumbing Ltd, and Flawless Flows Mechanical LTD are a few of the top-rated plumbing companies in the area 
All of these companies have experienced and licensed plumbers that can handle any job, from simple repairs to full bathroom renovations. They are known for their prompt and reliable service, dedication to customer satisfaction, and competitive pricing.
Don't let a plumbing problem ruin your day; consider one of these local companies for all your plumbing needs in Spruce Grove. Trust us; you won't be disappointed.
Click any of the buttons below to contact local Spruce Grove Plumbers
Top five service calls for plumbers
Leaky faucets: A dripping faucet can not only be annoying, but it can also lead to increased water bills. A plumber can quickly repair or replace the faucet to stop the leak and save you money on your water bill.

Clogged drains: Whether it's a slow-draining sink or a completely blocked shower or toilet, a plumber can diagnose and fix the problem, using tools such as snakes and hydro jetting.

Running toilets: A toilet that runs continuously can waste a significant amount of water, and it can also lead to higher water bills. A plumber can repair or replace the parts that are causing the problem.

Hot water heater issues: A plumber can diagnose and repair problems with your hot water heater, such as a lack of hot water, leaks, or strange noises.

Emergency calls: Plumbers are often called out for emergency situations, such as broken pipes, flooded basements, and gas leaks. They can quickly assess the situation and take the necessary steps to repair the problem and prevent further damage.