Fort McMurray Duct Cleaning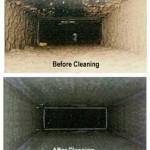 Home Pros Group is a Fort McMurray duct cleaning company serving the Fort McMurray – Wood Buffalo Region. With over 20 years experience, Home Pros Group has been duct cleaning heating, ventilation, and air conditioning systems throughout Alberta. Although the company's residential services are restricted to the Fort McMurray area, Home Pros Group regularly serves commercial, industrial, and institutional clients throughout Northern Alberta.
Fort McMurray Duct Cleaning Certifications
Home Pros Group is a member of the Better Business Bureau(BBB) and a member of the Sheet Metal Association and (NADCA)
Fort McMurray Duct Cleaning Training
Home Pros Group Duct Cleaning training is some of the highest trained duct cleaning personal available in Canada and has maintained a continued education of duct cleaning technologies through NADCA.
Duct Cleaning Home Page
Thanks for visiting our fort McMurray duct cleaning page