The average home collects up to 40 pounds of dust, dirt and allergens each year, in fact 40,000 dust mites can live in just 1 ounce of that dirt. That's why you need air duct cleaning services from the professionals at home pros.
Air duct cleaning improves the air-quality in your home, making it cleaner and healthier for your family. Our high powered truck mounted vacuum system pulls the dust and allergens from your home and into our truck removing it completely. We use the latest tools to agitate and dislodge the dirt and debris it's filling your ducts.
Unlike some other companies we clean the entire HVAC system. Including your blower motor, the furnace components that are exposed, your evaporator coil if you have air-conditioning, the return and supply ductwork and all diffusers hot and cold. No part of your system is overlooked.
We make your home cleaner, healthier, and safer and we offer free air duct inspections after the cleaning so that you know the job is done right.
Call and book 780-932-7337
Home Pros Group is a duct cleaning/furnace cleaning service company for Stony Plain, Spruce Grove, St. Albert, Sherwood Park, Leduc, and Edmonton Alberta. For more than ten years, Home Pros Group continues to serve in the areas of duct cleaning, ventilation, and ac systems throughout Alberta. Even though the company's residential services are limited to the above areas, Home Pros Group regularly serves commercial, industrial, and institutional clients in Western Canada thru our commercial duct cleaning division.
Duct Cleaning Certifications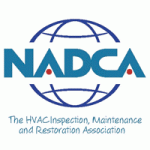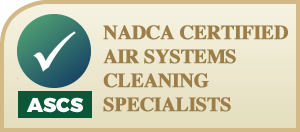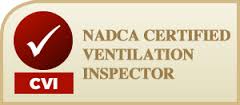 Home Pros Group is part of the Better Business Bureau (BBB) and part of the National Air Duct Cleaning Association (NADCA)
Home Pros Group Duct Cleaners are a few of the greatest trained duct cleaning personal available in Canada and it has maintained an ongoing education of duct cleaning technologies through NADCA.
Residential Duct Cleaning Services
Commercial Duct Cleaning Services
Why Duct Cleaning?

Contact Home Pros Group today for state of the art duct cleaning services at 1-780-932-7337