Home Pros Group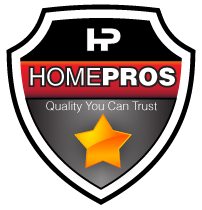 Home Pros Group
Home Pros Group provides homeowners, property managers, insurance companies and the general public with one phone call service for all your residential property needs in the HVAC industry.
Home Pros started nine years ago and has continued to grow and expand throughout Alberta in that time, both in the area and services provided as we partner with professionals from their respective fields.  Book Now 780-455-1188
Current Service Locations
We now offer our services in Fort McMurray, Edmonton, Red Deer and Grand Prairie
Home Pros currently offers the following services furnace cleaning, duct cleaning, carpet cleaning, dryer vent cleaning, chimney cleaning, furnace repair services, disaster restoration services, indoor air quality checks, laundry services and a indoor air quality store. Not all services are available in every location, please click on the links to the right and check your location for services available. For a detailed explanation of the services please use the services tab in the header and select the service that you are interested in.
Every week Home Pro's reviews new products that are used every day in a residential situation from cleaners and appliances two safety concerns and maintenance tips, Home Pro's covers them all. if you have a product or appliance that you would like one of our Home Pros professionals to test for you send us an email and will do our best to get that review out. Click on the link in the header to go to the reviews page.
Home Pros Family Of Companies
As you can see on the right-hand side Home Pros has other companies in its family. These companies perform services such as commercial duct cleaning for hospitals and industrial sites, commercial pressure washing for restaurant range hoods, fleet service cleaning and specialty cleaning for oilfield sites and professional gear cleaning services for hockey equipment and firefighter bunker gear. For more information on the individual companies just click on their link.
Home Pros is constantly searching for new partners in areas throughout Alberta to join our family, if you are a skilled trades person and would like more information on joining Home Pros please go to HomeProsgroup.net for more information.
Thanks for visiting our website, we look forward to working with you and having you as a valued client for years to come.
"Quality You Can Trust"