Alberta Junior Hockey Oil Barons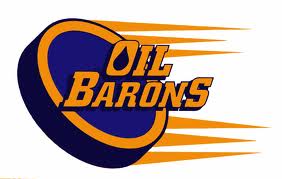 The weather co-operated, the home team won and it was standing room only at the first junior hockey game played outdoors Friday.
The host Fort McMurray Oil Barons downed the Drayton Valley Thunder 4-2 on a rink constructed on a soccer pitch near downtown.
The Northern Classic – Hosted By The Fort McMurray Oil Barons
The Northern Classic broke the previous Alberta Junior Hockey League's attendance record of 4,400, drawing 5,726.
Read More here: Alberta Junior Hockey
More about Fort McMurray Visit our Oil Barons Page
Watch for more Oil Barons News at Home Pros Group