Go Green Checklist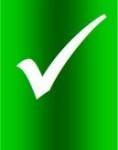 To really "Go Green" you have to go beyond document and lengthen beyond the actual pressroom to all facets of your business – from the supply string to the client. FSC-certified paper and soy ink do not equal environmentally friendly printing.
Taking a look at sustainability holistically, we've put together this list for greening your company. Please add additional products, or methods to go green, there are lots of options not on this list!
Go Green Check List
* Adding eco-friendly benefits in order to products/services
* Becoming co2 neutral
* Buying co2 credits
* Changing to more environmentally friendly materials
* Creating more environmentally friendly product packaging
* Giving money to environmental initiatives
* Forming partnerships with environmental companies/NGOs
* Enhancing sustainability associated with current products
* Enhancing sustainability associated with supply chain
* Starting employee programs reducing environmental impact
* Launching brand new green items
* Participating in community events focused on green issues
* Producing a sustainability report
* Reducing your carbon footprint
* Repositioning your own brand to become more green
* Seeking LEED accreditation for buildings
* Sharing your durability story offline and online
* Using alternative energy sources, such as wind, solar, and so on.
* Increasing the emphasis on green in marketing communications
Help us help others go green
What are the additions you'd make to this list to go green?
Visit our green living page here
Thanks for visiting our go green checklist page