Oilers lose 5-0 to the Kings
After another Dreadful loss, this time at the hands of the Los Angeles Kings many Oilers fans feel this season is over. Last night's game was a close one that had the Kings leading 1-0 until 5 seconds left in the last period. Patrick maroon received a match penalty end ejected 4 headshot on Drew Doughty. By the time Maroons penalty was over the score was 4-0.
Two small Quakes damage homes just northwest of Edmonton Monday night
The village of Alberta Beach recorded to 2.0 magnitude earthquakes which fischels Bolivar to naturally caused ice quakes. An Ice Quake occurs when groundwater is quickly Frozen due to extreme winter temperatures. No one was injured in the Quakes but a few homes were damaged. https://goo.gl/VLZ87v
Alberta is so cold but natural gas wells are freezing, this is temporarily increasing the price of natural gas by 72%
This current cold snap might have some people really happy, at least natural gas producers. The price of natural gas has soared 72% up to $4.30 per thousand cubic feet. This has limited the supply of available Natural Gas but it is going to be very short-lived.
Smoke-free Alberta lobbies the government to further ban smoking in workplaces
Smoke-free feels that provincial legislation has too many loopholes that still allow smoking in the workplace. It's been 10 years since the Tobacco and Smoking Reduction Act legislation was passed, and the advocacy group says legislation still doesn't adequately protect people who work in hotels, group living facilities or hookah bars.
The invasive Alberta mountain pine beetle was most likely not affected by this recent cold snap
The destructive mountain pine beetle has the ability to create an antifreeze-like substance that allows it to survive extremely cold weather. This means that the recent cold snap experienced in Alberta has likely done nothing to kill the population off. The Beatles are still in their larvae State at this point and are well prepared to handle this weather. https://goo.gl/z757x7
A hike in the minimum wage could cause massive job loss for Canada's economy in 2018
Many people will rejoice a minimum wage hike, but it is not all good news. The increased cost of doing business could result in the loss of 60000 jobs in 2018 according to the Bank of Canada. The minimum wage hike is already started in Ontario on January 1st, their minimum wage went from $11.60 to $14 per hour. Prince Edward Island, Quebec and Alberta are also expected to increase their minimum wages this year. https://goo.gl/NbjfsK
Team Canada has reached the semi-finals in the world juniors, they will face a strong Czech Republic team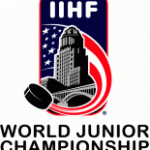 As expected Team Canada easily walked over team Switzerland 8 to 2 cementing their way into the semi-finals. On Thursday Team Canada will face a much tougher challenge against the Czech Republic. the Czech team defeated Finland 4 to 3 in a shoe dope victory.