Carpet Cleaning – Preserve the life of your carpets with regular maintenance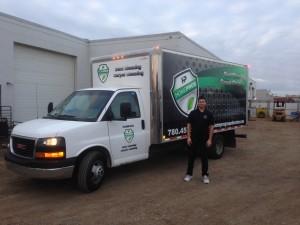 Having your carpets regularly cleaned is a very important Home Maintenance chore, when performed properly it can make an amazing difference in the look of your house. Choosing the right carpet cleaner is sometimes hard to do, what method do you choose?  is the company bonded and insured? Do they have the right equipment to do the best job?
Home Pros group is here to help, any company that is recommended by Home Pros will be properly vetted to make sure that they have the proper equipment, skills, and methodology to provide a top quality wall to wall carpet cleaning service for you. We firmly believe that hot water extraction is Far and Away the best method for cleaning carpets thoroughly, this is also sometimes called steam cleaning.
Hot Water Extraction Cleaning
The deep cleaning performed by hot water extraction remove dirt and soil that builds up below the surface of your carpet. It will add years of life to your carpet while making it look like new. We are often asked how often you should have your carpets cleaned, the answer varies from house to house due to Lifestyle, the number of people living in the home and if you have pets or not. We typically recommend that you get your carpets cleaned at least once per year, in fact, some warranties require that you do this. If you have pets or high traffic you might want to get them cleaned a little more often, perhaps twice per year.
Vacuum Your Carpets First
One of the most important weekly chores that will extend the life of your carpet is vacuuming. learning to vacuum properly so that you remove as much dirt and soil as possible is key to making your carpet look it's best and last much longer. believe it or not, there is an art to vacuuming your carpet, take your time don't run the vacuum too fast across the floor. You need to allow the vacuum time to suck up all dirt and debris. When your carpets are professionally cleaned the company should pre-vacuum your carpets before starting a deep cleaning hot water extraction.
Did you know that carpets act like a big air filter in your home, they trap allergens deep in their fibers. When people or pets walk over the carpet these allergens are released into the air where they can cause problems for people with allergies or respiratory conditions. Cleaning your carpets will remove these allergens and greatly improve your indoor air quality.
Carpet Cleaning Pre-Spray
A typical carpet cleaning method would include, vacuuming the carpet upon arriving. Noting any stains or high traffic areas that are going to require more attention. Pre-spray with powerful detergents that are designed to help lift dirt and soil away from your carpet. once these steps are all complete the hot water extraction process begins, the technician will run their carpet wand scrubbing all areas of the carpet with this process. Most of the water, approximately 90% will be removed during the hot water extraction,  Leaving too much moisture in the carpets can lead to problems such as mold and bacterial growth. There will be a short drying time of approximately 12 hours where you really shouldn't be on the carpet at all.