Gondola Ride Over The North Saskatchewan Anyone?
Can you imagine being carried across the North Saskatchewan River on a gondola lift? If approved the gondola would run from Old Strathcona to downtown, about a 3 km ride it would take 10 minutes. If the project is approved it would cost approximately $300 million depending on how many stations and type of condyle of their chosen. https://goo.gl/vhNHdX
CFR Gone For Good
After making its debut 44 years ago in Edmonton, the Canadian finals rodeo is leaving for good. Euler's entertainment group spokesman Jim Shipton said they could not find a model but felt would lead to the success of that opportunity so they chose not to submit a proposal for the 2018 CFR. https://goo.gl/4aMcK6
Staff Fired At Remand Centre
The Edmonton Remand Centre has fired for staff members over allegations of harassment, bullying, and intimidation. Two of the staff were managers and two the staff were corrections officers. https://goo.gl/GojsSc
Sears No More
Canadian retail giant Sears went into creditor protection last summer and now Monday ends an era in Edmonton as the last three remaining stores close their doors for good. https://goo.gl/9qvNBn
Transit Fares Go Up In February
Transit prices increase in February for the city of Edmonton. Fares including adults, post-secondary youth and seniors Will increase by approximately 3%. Catch fares which are currently $3.25 will not increase. https://goo.gl/eBDbqk
Are Tiny Homes The Answer To Affordable Housing?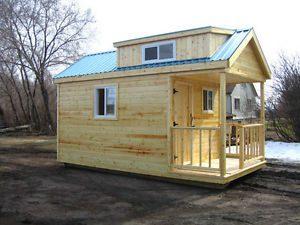 Are tiny homes of fad or are they the answer to Edmonton's affordable housing? Last September Sturgeon County adjusted it's zoning by-law to allow for moveable houses that will be considered tiny homes, Andrew Knack is pushing for Edmonton to do the same. Advocates of this movement say it's a great way to get financial freedom.https://goo.gl/aDbWQZ
California Now Hit With Deadly Mudslides
13 people reported dead in California as deadly mudslides whip homes from their foundations. This on the heels of the wildfires that burnt all the vegetation last month in California I'm now susceptible to mudslides with no vegetation to slow them down. Most of the desk security Montecito small community of 9000 people northwest of Los Angeles and home to many celebrities including Oprah Winfrey and Ellen DeGeneres. https://goo.gl/gt2TNR
Amazon Says Canadian Companies Slow To Adapt Tech
According to the head of Canada's Amazon Web services, Canadian businesses or slower to adopt new technology in counterparts in the United States and Europe. Canadian firms require more information and convincing to embrace technical advancements before purchasing.https://goo.gl/mx44nm