Christmas Might Be A Long Way Off For Some But Not Georgina Atkin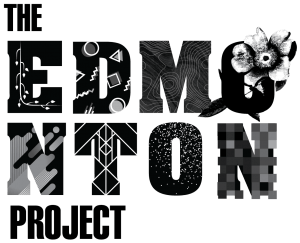 Christmas might be 346 days away but one Edmontonian, Georgina Atkin can't wait. Atkin is pitching her Christmas village idea to a panel of five judges on March 6 the winner is announced the same day. This is all for the Edmonton project, which is a partnership of five companies who want to create the distinct Edmonton landmark. https://goo.gl/nrX6V4
Can The Oilers Pull Off A Win For Conner's Birthday
The Edmonton Oilers will face the Knights tonight in Las Vegas, it will mark the first time that the Oilers have played in Las Vegas and it will mark team captain Connor McDavid's 21st birthday. The golden knights are currently on top of the Pacific division in their inaugural season well the Oilers are struggling in sixth place in the division. https://goo.gl/JkhyP7
New Home Nightmare
A local family is warning potential homebuyers to be very cautious and attentive when buying a home after they have faced many unresolved issues that have turned their family's home into a nightmare. The home was granted occupancy permit by the city of Edmonton but there have been numerous problems found including lack of insulation and electrical issues. https://goo.gl/cUFcPo
Family Friendly Naked Swimming Event?
Organizers of a family friendly naked swimming event say they have experienced no complaints. The event called January nude swim is happening at the Hardisty fitness in leisure centre today. This comes after Calgary nude recreation group tried to plan their own family-friendly nude swim in the event was canceled after an online petition of 21,000 signatures was submitted citing concerns of child safety. https://goo.gl/oEjYXP
Good News For Eskimo Fans
Good news for Eskimo fans yesterday as the Edmonton professional football team re-signed wide receiver Derel Walker through the 2018 season. Walker is it to time CFL all-star who returned to Edmonton after a quick stop with the Tampa Bay Buccaneers. https://goo.gl/TJFKyC
East Coast Earthquakes?
If you live on the West Coast Canada you are likely aware that you could face some of the strongest earthquakes ever felt, but did you know there's also a risk in Eastern Canada? Ontario alone gets approximately 450 earthquakes per year, they are not typically as big as what you would experience in Japan or California but they are moderate earthquakes and earthquakes in the range of 6 to 7 on the Richter scale or not out of the question. https://goo.gl/HUcB4x
Facebook Changes Your News Feed
Facebook has changed what you're going to see in your newsfeed starting last Thursday. Mark Zuckerberg the CEO of Facebook said they've changed their filters so that you will see what friends and family share more often and reduce the amount of non-advertising content from brands and publishers. https://goo.gl/cu39oZ
Trump In Good Health
Despite rumors that President Trump is mentally unfit he was given a clean bill health by the White House doctors after his first medical check-up on Friday. Trump has always fought back against his detractors that he is mentally unfit by declaring himself a "very stable genius." https://goo.gl/nd5igP
Tough Start For California
California has had a very rough start to 2018 with problems ranging from wildfires, mudslides, earthquakes, and a flu epidemic. This is in strict contrast to what we normally think about when talking of the Golden State, you would normally think of its beaches, mountains, Hollywood stars and just good times in general. https://goo.gl/fHgYhh
Oil Tanker Still Burning Drifts into Japanese Waters
The Iranian oil tanker the collided with another ship in the East China Sea's early in the week is now drifting into Japanese waters due to high winds. The ship was carrying 1 million barrels of ultra-light crude oil and is still on fire in that moving small explosions. https://goo.gl/j3Efnk