The Liberal government Keeps Canada Post Home Delivery
With an expected announcement soon the Liberal government is expected to stop with the community mailboxes and keep the door to door delivery services, but if you are already getting your mail at a community box it will not change for you. https://goo.gl/PE2oBd
The City Of Edmonton To Bid On 2026 FIFA
Edmonton city council has decided to move ahead with a bid for the 2026 FIFA world cup bid. Edmonton is one of four Canadian cities that are bidding, the other cities are Vancouver, Toronto and Montreal. https://goo.gl/iENyDC
Oilers Playoff Hopes Fading Fast
The Oilers took a huge hit last night for their playoff hopes after losing to the Buffalo Sabres 5-0. Home games seem to be a problem for Edmonton as they have been shut out five times this year and four of those were at home. https://goo.gl/4KdCRS
Navajo Metals Being Watched By City
After explosions caused by propane tanks and gas tanks, Calgary is watching the metal recycling company closely. The operation is just off Deerfoot Trail in the cities Southeast. https://goo.gl/UgRk8A
With Cheap Rent And Rising Interest Why Buy?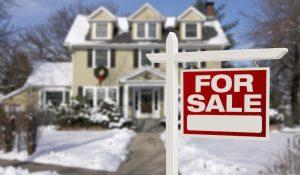 Many young professionals that can afford and qualify for a mortgage in Calgary are choosing other investments due to the cheap rent and high-interest rates seen in the city. The formula for a successful life used to be, get an education, find a stable job, and purchase a house until retirement. This formula is changing for many people of the younger generation. https://goo.gl/LcsC1Y
New Community Opens In Airdrie
The new community of Chinook Gate in Airdrie has opened its door for sales of new homes. The project is a Brookfield build that will see up to 828 new homes built in Airdrie. https://goo.gl/Kr4W1C
Barracuda To Play At Horizon Stage
Spruce Grove's Horizon Stage is ready to "Go Crazy On You" with band Barracuda. The band is a Heart tribute band that features hits of the famous band made popular in the late 70's and 80's. https://goo.gl/vMqxLb
Close Call For Lower Mainland of British Columbia
An earthquake of 7.9 magnitude shook Alaska and raised fears of a Tsunami for the BC coastal areas. The Quake that didn't amount to much did raise questions for B.C. residents as to why they only received tidal wave alerts. https://goo.gl/uyLdLw
Another Mass School Shooting In The U.S.
Another tragic shooting at a high school in the United States see's two students dead and 17 others injured. This time it was at Marshall County High School in Kentucky, the 15-year-old suspect is in custody. https://goo.gl/Qi7XLE