Carpet Cleaning Machines For Office Buildings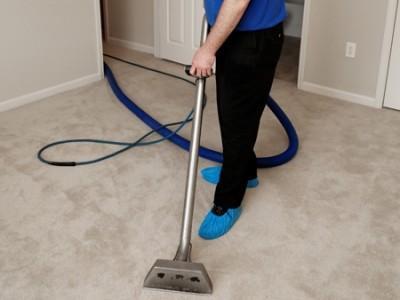 There's an extensive range of carpet cleaning machines available on the market today, and choosing the right type for your office building is all about knowing what the different types are along with their cleaning capabilities, and then choosing the type that's best suited to your office cleaning needs. Here's a list of carpet cleaners that can improve the overall cleanliness and appearance of your facility and that have proved to be some of the best solutions for office building cleaning:
• Low-flow carpet cleaning machines extract embedded dirt, dust and grime from carpeted floors to leave them spotless, and also use low moisture to accelerate drying times of those carpets. An example of a low-flow carpet cleaner is encapsulation carpet cleaning machines. They use a special cleaning solution along with powerful agitation to remove impurities from carpets. The fact that they use very little moisture also makes them water efficient, which means less money being spent on water usage and wastewater disposal.
Other types of carpet cleaning machines that are well-suited for office cleaning tasks are truck mounts and portable carpet cleaning machines. Both are extremely powerful and can effectively remove stubborn greasy and muddy stains from carpet, however, the difference between the two is that while truck mounts are made to handle large expansive spaces, portable carpet cleaners clean small to medium sized areas. Also, portable carpet cleaning machines offer a much higher level of portability and have the advantage of easy movement and transport.
• Apart from dirt and dust, there's also significant amounts of bacteria and dirt that thrive in office building carpets. Carpet extractors are able to eliminate these contaminants through their use of powerful steam that deep cleans carpeting. They have a compact design that's perfect for small areas and those hard-to-reach narrow and tight spaces such as stairs and upholstery. What's more, carpet extractors simultaneously clean and dry carpet.
Essentially, the most effective and most commonly used types of carpet cleaning machines for office building cleaning are encapsulation carpet cleaning machines, truck mounts, portable carpet cleaners and carpet extractors. Once you've understood the capabilities of each of those carpet cleaners, select the one that's best suited to your unique cleaning needs
Carpet Cleaning in Fort McMurray