Carpet Cleaning Customer Wood Buffalo Housing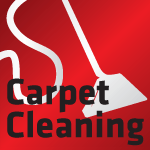 Home Pros Group has acquired respect inside the carpet cleaning industry while providing innovative carpet and upholstery cleaning solutions, we attempt to supply clients with details about our organization and services. This shows further proof of the interest to detail in every facet of the company as we grow. Home Pros is proud to be servicing the Wood Buffalo region for over six years now, we have increased the services offered form just carpet cleaning and furnace cleaning to include rental services, construction, remediation, housekeeping and much more.
 Home Pros Group Carpet Cleaning Services
– A complete cleaning, sanitising and protection service for carpets, fabric upholstery, curtains, blinds and beds
– Cleaning and sealing of hard flooring including wood
"It is important we still inform and interact with our customers and to provide valued information as professional carpet cleaners. We have to constantly progress and supply clients with advice and detail inside a fast-growing industry. Our goal is to exceed the anticipation in the initial reason for contact through to completing the carpet cleaning job with this commitment of quality results."
Home Pros Group Carpet Cleaning
Home Pros Group has an ongoing professional training program to help keep up to date with the greatest standards so that we are able to supply high quality carpet cleaning care. We boast the owner operator touch and the fact that we are IICRC Registered carpet cleaners.
Wood Buffalo Housing provides essential housing needs for the residents of Fort McMurray, they provide a valuable and challenging service. Home Pros Group would like to thank Wood Buffalo Housing  for the opportunities.